Whenever people speak of upcountry Maui they say the words in a dreamlike state, rolling their eyes heavenward, and uttering the words softly like a lullaby. There are others who think of rolling ranch lands, sparsely anointed by Jacaranda trees in full purple blossom.
It is cold upcountry, even in Pukalani, the first community you come to as you ascend Mt Haleakala and only 10 minutes from the Kahului airport. One of the first planned neighborhoods to be developed upcountry was Pukalani Terrace in the early 1970's which featured half acre lots on evenly divided streets running up and down the subdivision which although respecting the rural zoning (1/2 acre minimum lot size), eroded somewhat into the country atmosphere of the district. Providing upcountry properties within the means of the average home buyer, Pukalani grew in the 90's to include smaller house lots reflecting suburbia not unlike those found in West Oahu's growing peripheral areas. Developing its own sewage treatment plant, Pukalani Country Club community, built around the Pukalani golf course gave the growing Maui population a chance to own a place upcountry, complete with fire place and spectacular downcountry views of the central valley and ocean beyond.
Makawao is just across the Haleakala Highway from Pukalani and at about the same elevation but a lot wetter. It has a lot more of country feel to it, perhaps because of the town of Makawao with its wooden sidewalks and storefront facades reminiscent of a frontier town complete with hitching posts. Quaint shops, art galleries and charming cafes as well as Komoda's Bakery known throughout the state for house made long johns, donuts and cream puffs, attract locals and visitors alike to enjoy its offerings. The homes in the area are rustic with character although many are on small lots.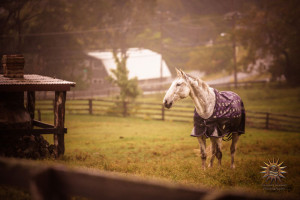 You can get to Olinda almost by mistake if you take a wrong turn in Makawao town. But you will be well rewarded for your mistake. Just above Makawao is Seabury Hall, a private college prep school grades 6-12 established in 1964 on a beautiful estate. Winding up Olinda Road, through Eucalyptus groves, you will see impressive and quaint estates but even the ordinary looks magical in Olinda. A loop road takes you down Piiholo Road back down to the outskirts of Makawao town. If you live in Olinda though you may never want to come down to earth.
Kula is the epitome of upcountry living. Traveling the Upper Kula Road always takes my breath away with sights of rolling verdant pastureland dotted with Purple Jacaranda sometimes populated by grazing cattle. Views to the central valley with the South and North coastlines are spectacular. On the lower Kula Highway, salt and pepper neighborhoods and clusters of modern homes separated from other neighborhoods of the same by pastureland create a rare opportunity to own a piece of paradise upcountry. Well maintained highways afford efficient passage to and from the central urban core of Maui. Although often referred to as Kula, Keokea is really a special part of Kula, colder and more rural and a very popular among home seekers.
Ulupalakua and Kanaio are located beyond Kula and are for the adventuresome and rarely available, especially with water. It is not impossible though.
---
Have a Question?

Please use our convenient online Contact Form.
Tamera McKay Photography